This post was so popular it was featured on several blog hops and pinned on Pinterest by many followers.  I'm reposting it here for those of you that have come along since the original posting.  Feel free to add your comments on YOUR favorite way to take a bite out of  your grocery budget!
~TMR~
* * * * * * * * * *
Originally published 02-28-13
by Tammy Taylor
I was shocked recently when I read from the Texas Health & Human Service Commission that the average monthly food allotment for a family of two in our age group is $367.  WOW!  Our average monthly grocery cost in 2012 was $111, which includes wild game processing costs as well as non-consumables such as bathroom tissue, Kleenexes, toothpaste, etc.  Of course everyone is at a different stage in their lives and with different family circumstances and needs, but most folks are still looking for a way to lower their food expense.  Here's how we keep ours down:
Now that we're working for ourselves at the ranch we're very protective of our financial resources.  We eat well, have a variety of foods, fresh veggies, and even desserts. But our pantry is primarily stocked with the basics – dried beans, dehydrated veggies from the garden, homemade granola, pasta, etc. Buying in bulk can save you money on the groceries you have to buy. Check Amazon's
prices, they oftentimes are much lower than store prices.  If there's too much month and not enough paycheck, one place I've found that can have an exorbitant cost is convenience  foods – even the healthy ones.  Now I've never thought of carrots as a convenience food but think about it – for the cost of that small bag of frozen carrots you can typically buy a very large bag of fresh ones.  If you're afraid your family won't go through the entire bag before they spoil those carrots can easily be sliced, blanched & frozen in a matter of minutes for future meals.  The same can be said of most fresh veggies.  And if you can raise a garden – all the better!  We have several raised beds and we grow our own organic veggies during the summer and freeze, can or dehydrate them for winter consumption.  It works for me since it's an activity I enjoy and it's great exercise.  We just finished the last of our home-raise green beans from the freezer but don't worry, we'll be planting our garden in a few weeks to begin the process again.
Avoiding food waste is another place where lots of money can be saved.  Eating the food you've already spent your money to buy without it going to waste is obviously going to be a huge benefit to your budget. In the past I had the same problem many people have of placing leftovers in the fridge with good intentions of consuming it at a later date, only to have it get shoved to the back of the refrigerator and forgotten. Once that happens the battle is often lost.   A simple change in my storage procedure has made all the difference in the world – I now place my leftovers in see-through glass containers.  It didn't cost anything since I had family members save those large-mouthed jars from queso, pickles or other items and I store my leftovers in those.  Easy to see – easy to use!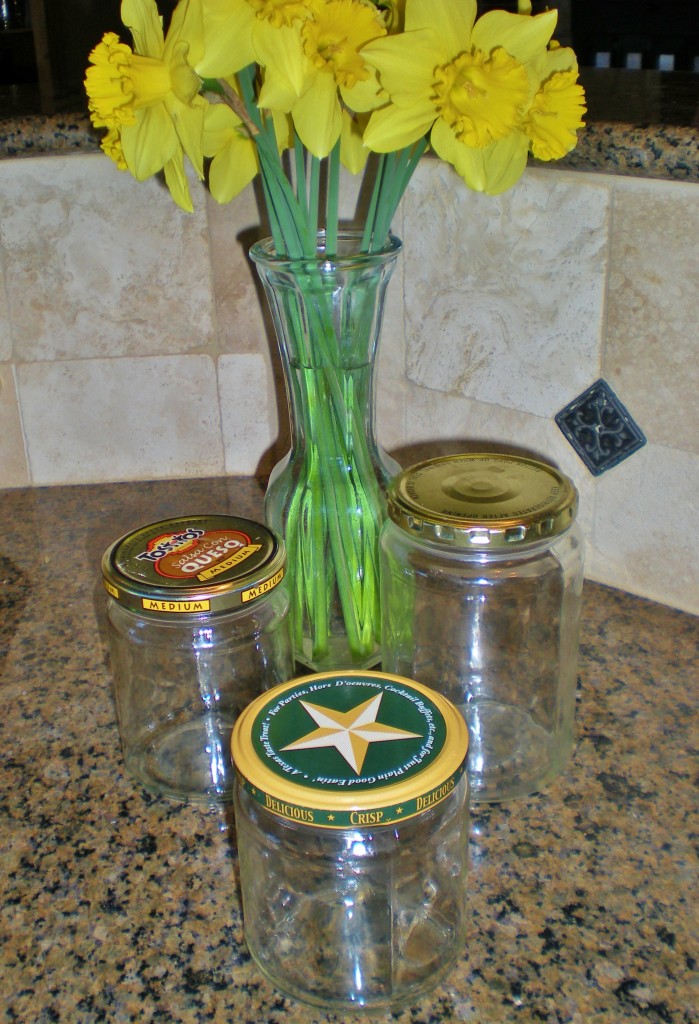 And finally, I often cook with planned leftovers incorporated into my meal plan.  Recently I cooked a pork roast in my slow cooker.  It cooked to perfection during the day while we were out on the pastures, and we came home to the delightful aroma of dinner ready to put on the table.  After dinner I shredded the remaining pork and put it in a glass container in the fridge.  The next afternoon I pulled out a couple of servings and added BBQ sauce – we had pulled-pork BBQ sandwiches for lunch.  A couple of days later we added gravy to a couple of servings of the leftover pulled pork and we enjoyed it for dinner with garden green beans from the freezer and roasted potatoes.  The remainder of the pulled pork was frozen for use in subsequent dinners.  So far that one roast has fed both of us several meals and there are still at least two more meals in the freezer.  The freezer can be your best friend!
As I mentioned above, we're all in a different place in our family lives and our budgets, but we can still learn from each other. It's time for you to weigh in – what do you do to keep your food budget low?
~TMR~